True Leaders Don't Create Followers, They Create More Leaders
I use the leadership philosophy I developed  as a two-star General in the US Marine Corps to help others improve their performance. That same call to duty that drew me to serve our country is being applied to Mission Critical Leadership Solutions. I've taken the experience and expertise I gained while in uniform and added that to what I've learned in the private sector over the last few years to come up with a winning solution that, first and foremost, sets people up for success.
What's in it for you? A chance to grow both as a person and professionally, help in identifying your purpose, refining your leadership skills and achieving your full potential. At Mission Critical Leadership Solutions, we are here to help people develop skills that will increase their chance for success - a chance to, "Own your Future!"
People in leadership positions are often frustrated because their team does not produce at a high enough level to insure survival and viability for their company. The Mission Critical Leadership System teaches leaders how to achieve prosperity objectives through strategic planning and by motivating people to follow their vision. For over 25 years, Gregg Sturdevant has epitomized leadership as a 2-star Marine General as well as a consultant and executive in privately run businesses. With Gregg's unique system you will learn to master the 8 key areas of leadership that will assure you and your team achieve the highest level of success.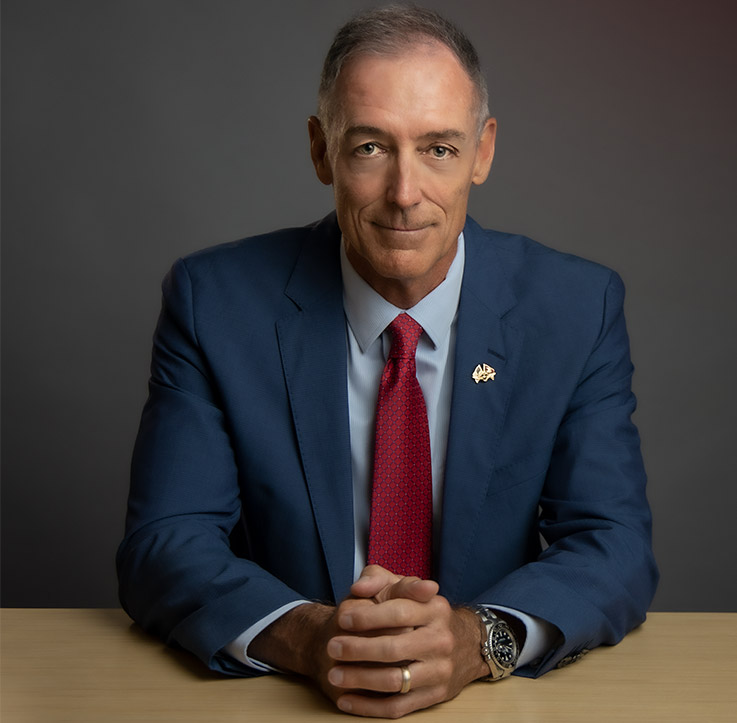 THE MISSION CRITICAL
8-POINT SYSTEM
Sign up to receive your FREE Leadership Tips!

"I was employed under the leadership of Mr. Sturdevant during a two-year period during a highly volatile period of a newly established company. We frequently were overwhelmed in new business development and strategy. Gregg provided steady guidance and affirmation throughout our evolving process development, marketing strategy and new customer discovery. He appreciated and endorsed our plans and had a thorough comprehension of our efforts to the highest levels of our company. I am honored to have worked with Gregg Sturdevant."
SCOTT WESTBROOK, CAPTURE MANAGER
TRU Simulation + Training
"With his background, Gregg has a vast amount of leadership experience that can help any organization go from average to outstanding. For more that two decades, I've watched him assist service members transitioning from active duty—watched him coach teammates to grow into new roles across a broad spectrum of business units and industries. If you are fortunate enough to have an opportunity to work with Gregg, I recommend seizing that as you will not be disappointed."
CHRIS KEANE, COLONEL, USMC (RETIRED)
Director of Business Development