CHRIS KEANE
Colonel, USMC (Retired),
Director of Business Development
With his background, Gregg has a vast amount of leadership experience that can help any organization go from average to outstanding. For more that two decades, I've watched him assist service members transitioning from active duty—watched him coach teammates to grow into new roles across a broad spectrum of business units and industries. If you are fortunate enough to have an opportunity to work with Gregg, I recommend seizing that as you will not be disappointed.
WM. DIBBLE
Capture Manager
TRU Simulation + Training
Gregg Sturdevant is one of the most astute businesspeople I have ever worked with. His holistic approach to business coupled with his leadership skills is inspirational and motivational. He quickly understood our company dynamics, our business segment, and our customer's needs and helped formulate numerous plans and objectives for us to reach our goals!
Scott Westbrook
Capture Manager
TRU Simulation + Training
I was employed under the leadership of Mr. Sturdevant during a two-year period during a highly volatile period of a newly established company. We frequently were overwhelmed in new business development and strategy. Gregg provided steady guidance and affirmation throughout our evolving process development, marketing strategy and new customer discovery. He appreciated and endorsed our plans and had a thorough comprehension of our efforts to the highest levels of our company. I am honored to have worked with Gregg Sturdevant.

Paul A. Liberatore
Owner & CEO
Access Virtual LLC
Gregg (Sturdevant) possesses a unique blend of clearly focused perception and wisdom that he conveys succinctly to his associates, imploring them to re-think their ideas, issues, or actions. Those associates more confidently step-off on a much better path towards an enhanced goal, taking more of the relevant details into account as they implement their plans and solutions.  Gregg's facilitation with others provides a sense of natural empowering so they have the added confidence to move forward and achieve more. His engagement makes a difference, spurring better results for the individual, group, or team. The result?  Better achievement.
CASEY SOWERS
Doctoral candidate at
Florida International University.
To reach higher levels of achievement almost everyone at times needs guidance, a raw critique of their actions, encouragement, mentorship and support. It's the same with companies and brands. And this is what Gregg provides. Although we have not had contact in some time, to this day, Gregg's experience, leadership, and general demeanor continues to provide me guidance. That is the kind of long-lasting impact Gregg Sturdevant has on a people.
M. G. McCoy
Colonel USMC Retired
President and COO
Cowell James Forge Insurance Group
As a commander, staff officer, leadership coach, operations manager, and now President & Chief Operating Officer of a full spectrum insurance group I can can say that Gregg Sturdevant has made a significant impact on my development and is who I strive to model my leadership style after as well as how I approach problem solving. His common sense approach to leadership, critical thinking and influence is one of the many reasons that I consider General Sturdevant in the highest regard. I am extremely fortunate and proud to have him as a mentor, coach, and friend as I continue to navigate both my professional career and personal journey!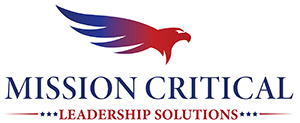 Timeless and informative. Sturdevant arms you with tactical strategies and solutions that will help you build teams that perform better and set your organization up for success.
Whether your business employs ten people or ten thousand, Mission Critical Leadership is your essential guide for reaching your full potential and leading your organization to excellence.